Ultimate Health Teas Delivered To Your Door. Get Healthy with Australian Herbal Tea Boxes!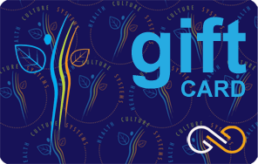 Choose the Health Tea Box gift cards and use it online on a selection of wellness teas.
Carefully formulated by a team of naturopaths and herbalists from over 30 Herbs, Tea leaves, Spices & Fruits. Each of our herbal tea blends serves a specific purpose, which seeks to improve health and wellbeing and act as a preventative health measure to drive optimal performance, happiness and wellness.
Giftogram gift cards are reinventing the gifting experience! Giftogram is a pure digital gift card, secured by blockchain technology.
No more lost, forgotten and expired gift cards. Giftogram can be added to your phone's digital wallet and offers real-time balance, transaction history and much more.
Can't decide on a Gift? Send them a Giftogram Gift Card to let them pick their own perfect present.
Giftogram is not like any other digital gift card it allows you to transfer balances between your cards. It offers bank-level security and gives you access to exclusive offers from retailers.
Don't get stuck with unwanted gift cards. You can sell your Giftogram on a secure marketplace and get paid instantaneously.
Visit the retailer's site to explore and purchase gift cards or buy directly using the form on the right and select the preferred gift card theme and delivery date.
VISIT RETAILER SITE